Connect with a Sage 50 Premium
specialist for support, demo, training and any questions regarding pricing
Sage 50 Premium is a desktop-based accounting software designed for small to medium-sized businesses that require more advanced accounting functionality. It includes all the features of Sage 50 Pro, but with additional capabilities such as advanced budgeting, serialized inventory, and audit trail tracking.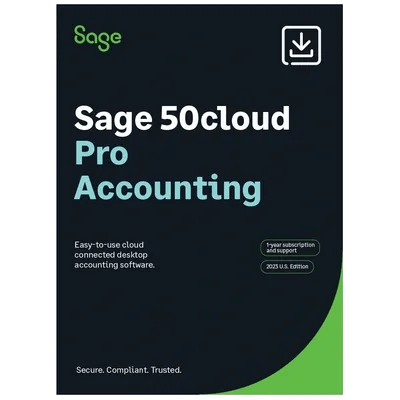 Implement your solution in accordance with proven strategies for achieving success. We can help you save time and improve accuracy by tailoring the software to your needs.
As a Sage partner, we provide a comprehensive suite of Sage products under one roof. Our team specializes in delivering end-to-end Sage solutions tailored to our client's unique needs.
We offer reliable Sage assistance to our users. Our team of experts is dedicated to providing timely and effective support, ensuring that your Sage experience is as seamless as possible. Call Now
Being a Sage Partner, we have the necessary skills and know-how to guarantee a hassle-free implementation of your Sage software and additional features. Our solutions are customized to cater to your business's distinctive needs, and you can rely on us to minimize any potential disturbances.


"Sage 50 Cloud Accounting is a great tool for managing our finances. It's easy to use and has all the features we need to stay on top of our accounting. The cloud-based system makes it easy to work from anywhere, and the integration with other software has saved us a lot of time and hassle."
Compare and Choose the Best Business Solution for You
Get your issue resolved quickly with access to first-class professionals that know how to help.

Experience the power of Sage 50 Premium with a free trial run!