Sage 50 Peach Tree

Support
Get expert guidance on Sage Peachtree from Accounting Business Solutions, an Authorized Reseller for Sage Peachtree and Sage 50. Our consultants are available to provide technical assistance, error resolution, and data conversions for Sage 50 Peachtree. We also offer help for obsolete versions of Sage Peachtree Accounting Software, as Sage Software no longer provides support for older versions. Our team provides practical advice for Sage Peachtree, especially when you're ready to upgrade your company data files to the latest version of Sage 50 or Sage 100.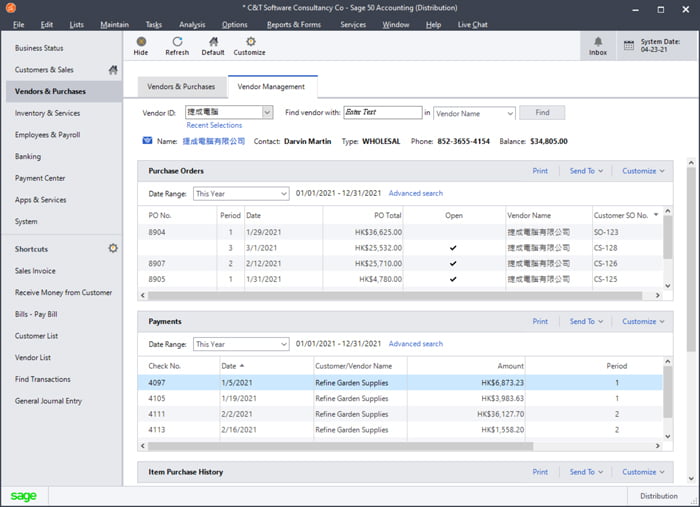 Implement your solution in accordance with proven strategies for achieving success. We can help you save time and improve accuracy by tailoring the software to your needs.
As a Sage partner, we provide a comprehensive suite of Sage products under one roof. Our team specializes in delivering end-to-end Sage solutions tailored to our client's unique needs.
We offer reliable Sage assistance to our users. Our team of experts is dedicated to providing timely and effective support, ensuring that your Sage experience is as seamless as possible. Call Now

"Although Sage no longer provides support for older versions of Sage Peachtree, we were able to upgrade to Sage 50 Evergreen Accounting with the help of Accounting Business Solutions. With the purchase, we were offered a free test conversion, which Peter quickly reviewed to get us up and running in no time. Their expertise in both product and business knowledge was instrumental in recommending ways to improve our internal processes and efficiencies. Thanks to Evergreen Accounting, we now have access to real-time financial information. I highly recommend Accounting Business Solutions by Evergreen Accounting."
3 reasons to contact Evergreen Accounting Services for Sage Peachtree support.
Accounting Business Solutions by Evergreen Accounting can help you with Sage Peachtree, no matter which version you use. If you purchase a Sage 50 upgrade through us, you'll get a free test upgrade and the best price on Sage 50. If you need data repair or company rebuilds, we can provide estimates. Our team of expert consultants has real-world knowledge in business, operations, and accounting, so we can help you with any Sage Peachtree errors you may encounter. We can also teach you how to properly close your Sage 50-year end.
Getting the best upgrades for Sage Peachtree to Sage 50 and promotional software pricing is easy! Just give us a call and ask!
When you need help upgrading your software, don't you want to get the best price? If you trust us and make your purchase through us, we'll perform a free test upgrade as part of your bundle, and you can purchase Peachtree services as you need them. Our staff is here to support small businesses like yours, with expertise in all versions of Sage 50 (formerly Peachtree Software). With our strong product knowledge, we can help you quickly. Let us be your go-to resource for support and training. Our Sage 50 and Sage 50 Consultants are specially qualified to provide custom Accounting Solutions services. We can assist you with inventory control, job costing, business intelligence, payroll, barcoding, custom reports, and more. We offer over 10 training classes on all versions, so come and learn how to manage your Peachtree data and financial information. Our team is eager to be a part of your team.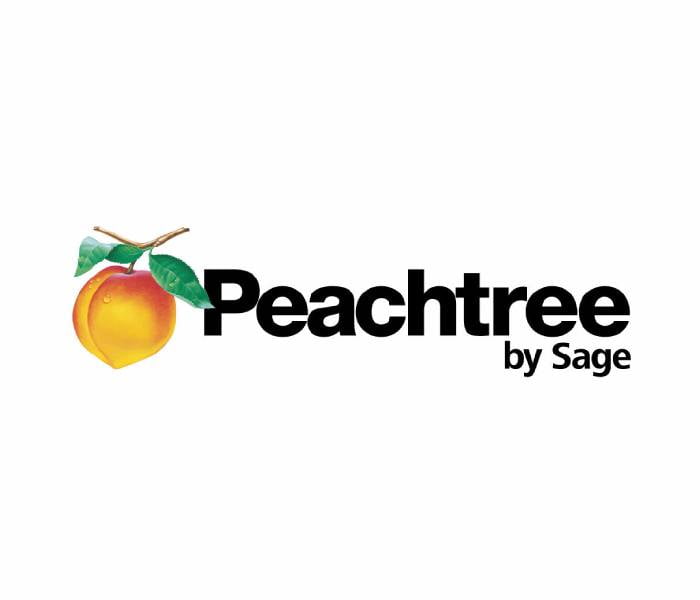 Find out about Sage partnering with certified consultants who specialize in Sage Peachtree and have extensive knowledge in the following areas:
Top DOS – Sage Peachtree DOS / Peachtree Classic – Sage Certified Consultant since 1989

Peach tree 2000 Support by Sage Certified Consultant since 1999

Migrations for Peachtree data conversion and upgrade Support since 1989

Discover Sage 50 Accounting Sage Certified Consultant since 1991
Peachtree Sage 50 Software Sage Certified Consultant since 2010
Sage 50 Quantum Sage Intelligence Consultant since 2014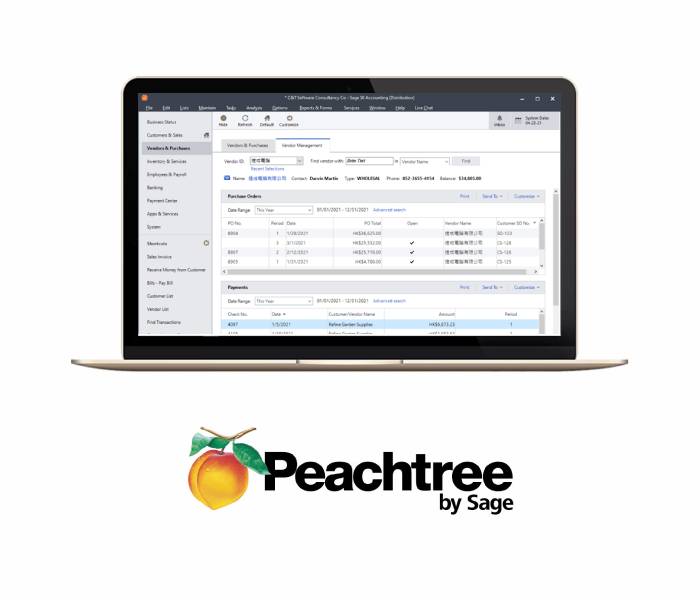 "Diana emphasizes that their firm's success is not based on call volume but on customer care. Unlike other firms that provide the lowest-priced support, they believe that customers deserve the best. While telephone support is available to all customers, it's not a substitute for training. Peter assures that all information shared during support sessions is kept confidential.
If you're a small business wondering about Sage Peachtree Software, it's accounting software that was developed in the mid-1980s specifically for small businesses. Over time, it has evolved and was rebranded to Sage 50 Accounting before 2010. It's now known as Sage 50 Accounting, and it's a perfect fit for small businesses as it's easy to set up and use. You can discover experienced help for using Sage Peachtree software."
Get your issue resolved quickly with access to first-class professionals that know how to help.

Experience the power of Sage 50 Pro with a free trial run!