Connect with a Sage Fixed Assets (Sage FAS)
specialist for support, demo, training
Sage Fixed Assets is a desktop-based software designed for businesses to manage their fixed assets, such as buildings, machinery, and equipment. It helps businesses keep track of their fixed assets, calculate depreciation, and stay compliant with accounting regulations.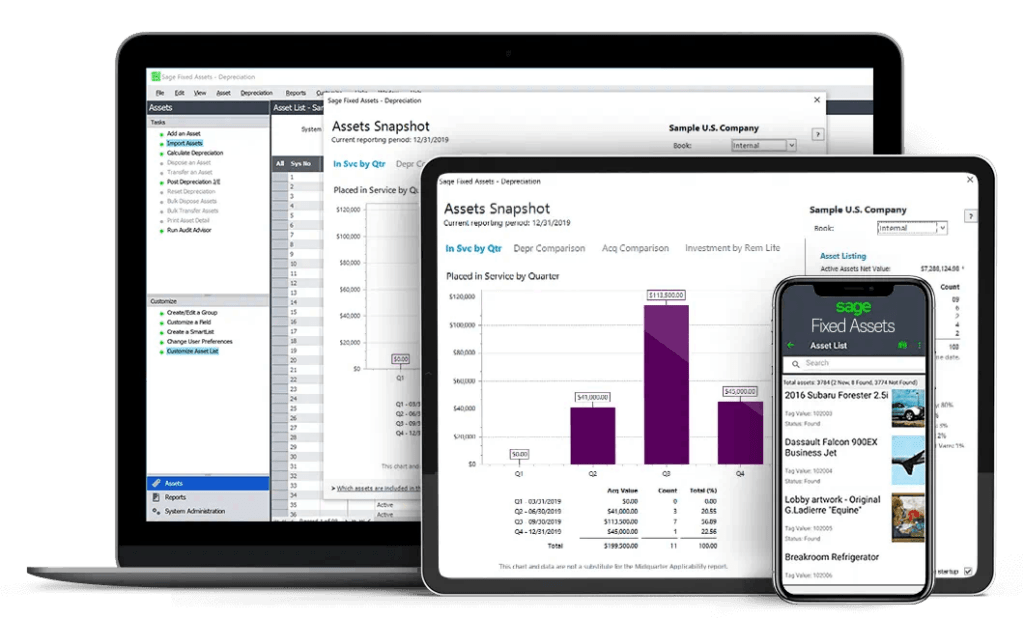 Implement your solution in accordance with proven strategies for achieving success. We can help you save time and improve accuracy by tailoring the software to your needs.
As a Sage partner, we provide a comprehensive suite of Sage products under one roof. Our team specializes in delivering end-to-end Sage solutions tailored to our client's unique needs.
We offer reliable Sage assistance to our users. Our team of experts is dedicated to providing timely and effective support, ensuring that your Sage experience is as seamless as possible. Call Now
Sage Fixed Assets Features
Get your issue resolved quickly with access to first-class professionals that know how to help.

Experience the power of Sage Fixed Assets with a free trial run!